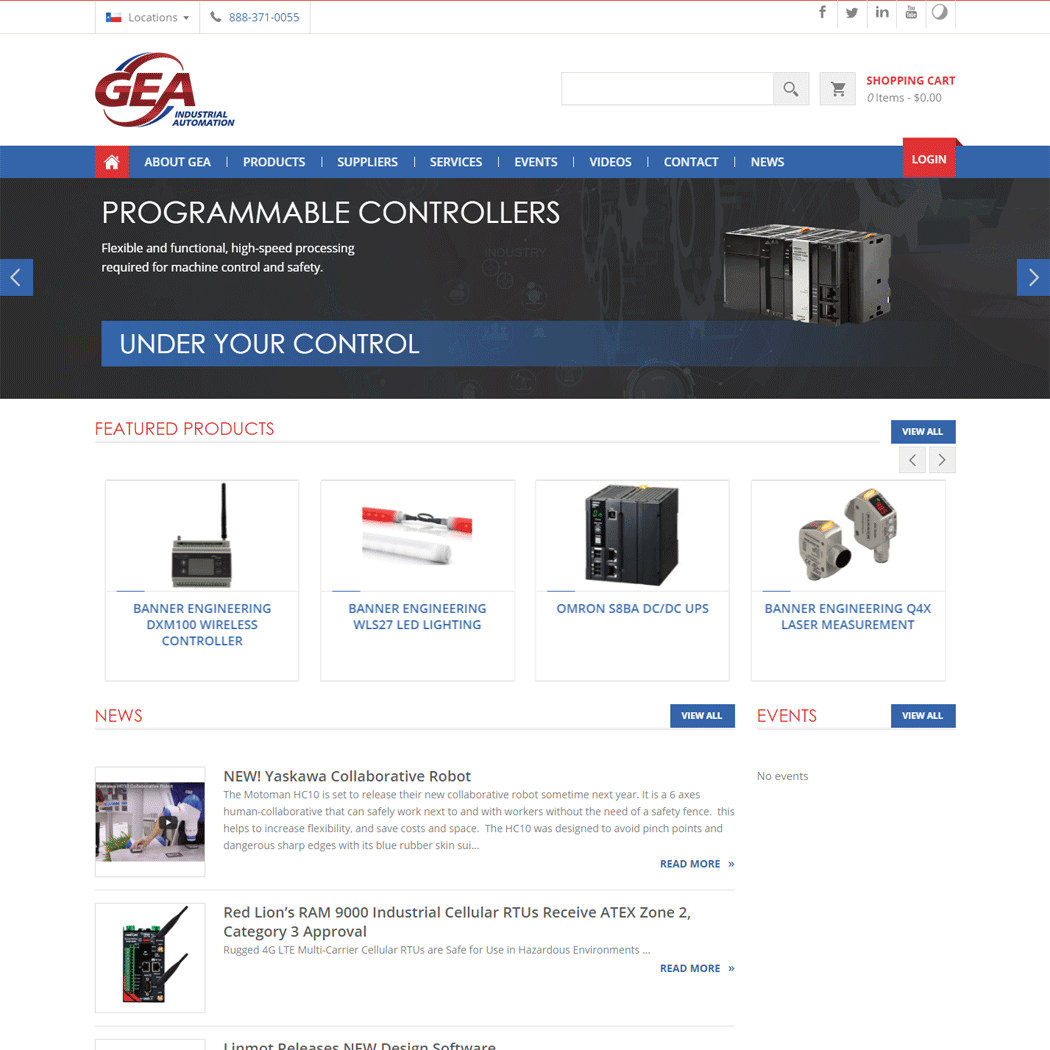 GEA of Texas
GEA of Texas, Inc. is a high-technology distributor of industrial automation components and solutions. Headquartered in Houston, Texas.
GEA of Texas (GEA) has spent a tremendous amount of time getting their categories and attributes working the way their customers want them to be and more recently they have started working with an independent developer to add more feature to their site.
Working with the SimpleWeb platform they have been able to take and customize the system to their own needs more than any other SimpleWeb site.